I had a bonfire on August 16th to celebrate my birthday the following Tuesday and starting my new job on Monday. I was going through my digital camera and I didn't realize someone had gotten this shot: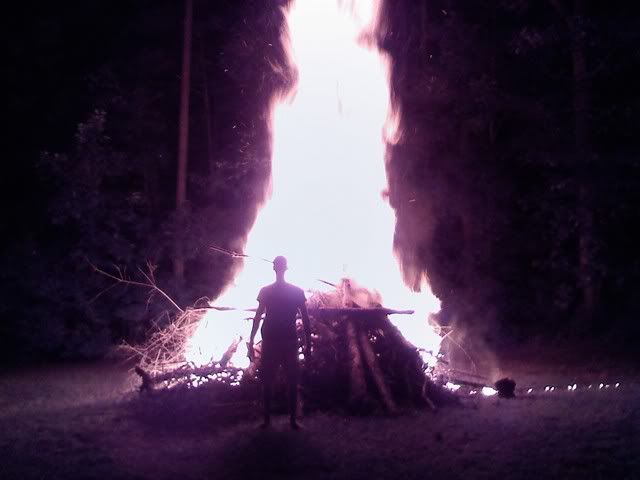 For reference, I'm exactly 6 feet tall, and the pile was still not fully lit. It got bigger. lol
Anyway, I hold these all the time. I live in the middle of nowhere, so it's great. Always really laid back, bring some fold up chairs, have a few drinks, and waste the night away.
Next one is going to be around the end of October. Might end up being a costume party like it was last year. Anyway, might be a cool and different meet. :)