just got my stances in the mail at 10:53.
heres a few pics of them out of the box.
i will be doing the install today. there will be pictures to go along with it!
so here you guys go!
look what came in the mail!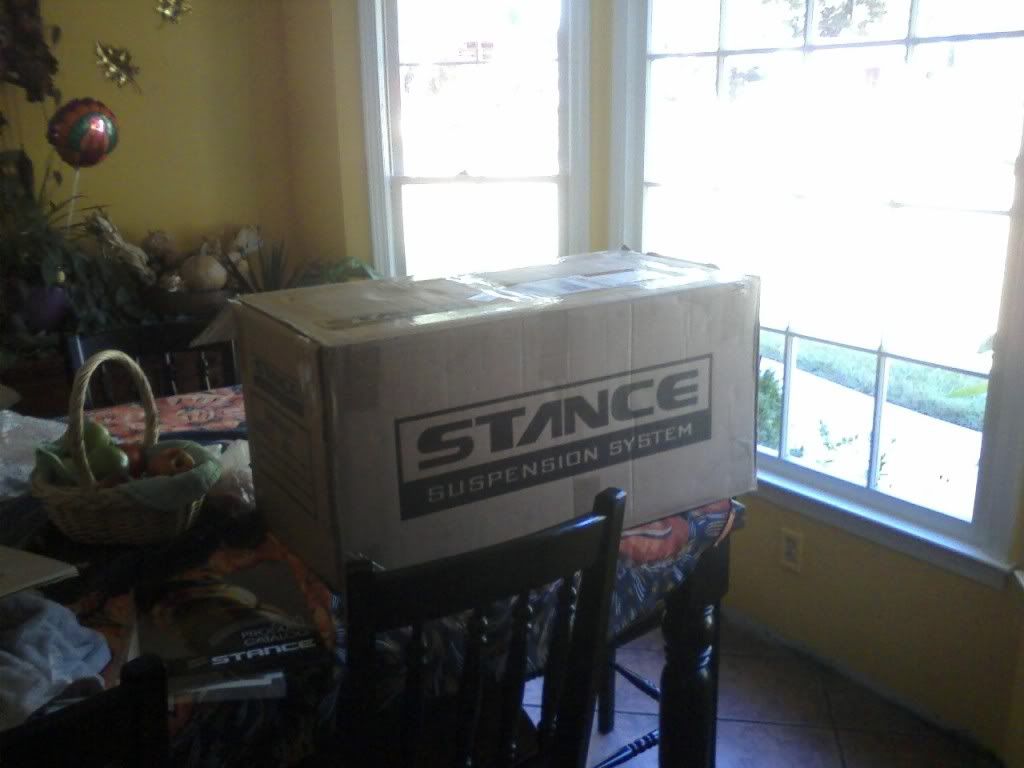 they are individually wrapped and boxed for safety!
and the out of the box view.