This is where the car was...
And here's the car being pulled out: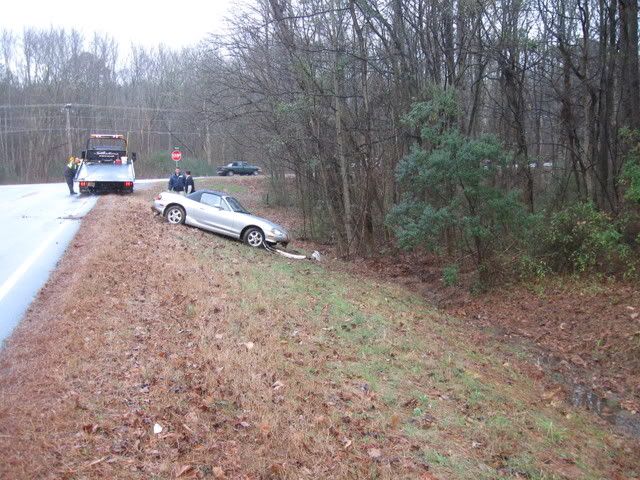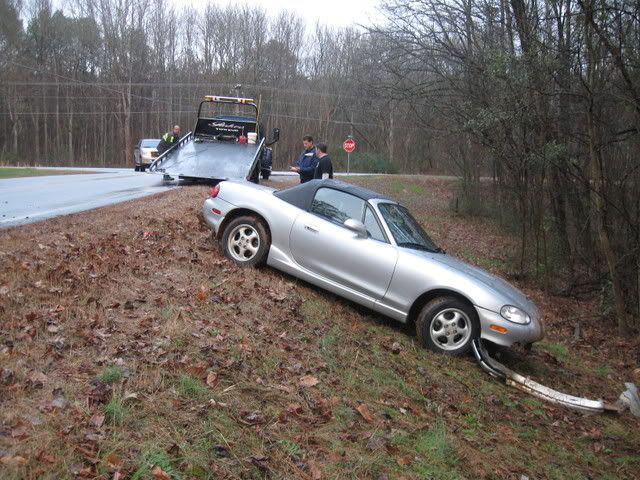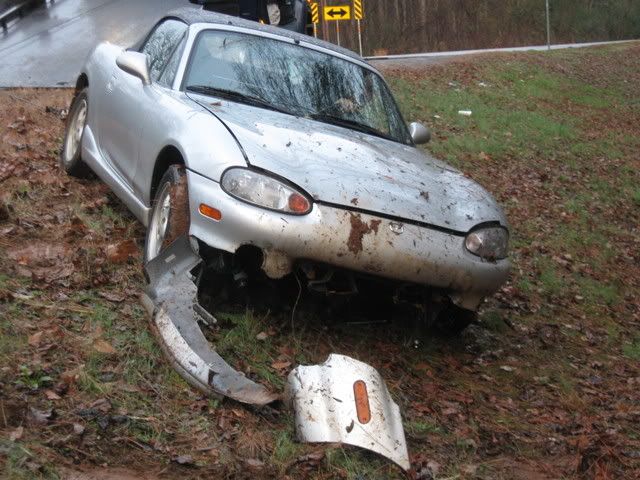 Long story short, my girlfriend was taking a right turn onto the road, hydroplaned and the back end swung out, she said she stayed calm, but over-corrected when trying to get the rear end out of oncoming traffic, missed the car coming from the other way, and went across the road and down into the ditch. She's fine, going to have a bruise under her eye from where she hit the steering wheel (she's 5'0", so the seat was all the way up), and probably some neck pain.
There's a good amount of damage, but the frame rails in the engine bay and the core support are all unaffected. All the mounting brackets on the underside are of course bent to hell. The shop will be checking the rest of the frame that's not visible at the moment.
This sucks... :(