I'm doing a writeup for this on roadsterdrift too, but I wanted to add to this forum's useful content. Alright, so you want to be that guy all the women want? Thats right, I'm talking about replacing your intake camshaft with another exhaust one. The benefits to this are:
-more lift and duration on the intake side, which means more beefy midrange power, and perhaps a nice addition to max horsepower, we'll have to see about that on the dyno day though.
-women sense the lack of pansy-*** intake camshafts in your engine and will ask you about it and want to bang you.
alright, here's what you'll need:
-exhaust camshaft that's compatible with your engine (90-93's can't do this mod, sorry. 94-97 1.8L's can only use 94-97 exhaust cams, likewise with 99-00. I don't think this mod is worth it or possible on an 01+)
-some kind of metal tablesaw, or a trip to a machine shop.
-assembly lube
-torque wrench
-ratchet set
-to know how to change a timing belt
ok, so luckily I have this example 1997 head lying around. dorm room mechanic work ftw.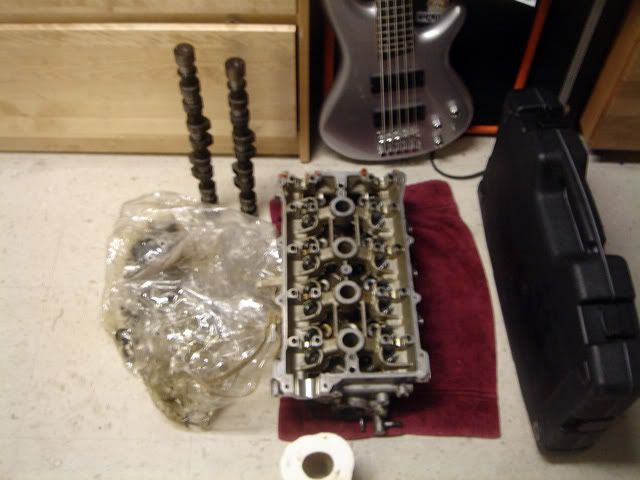 here are the cams from it, exhaust on the right.
you can sort of see from this blurry pic how the exhaust cam's lobes are taller (more lift) and the points on the lobes aren't quite as pointy (more duration.)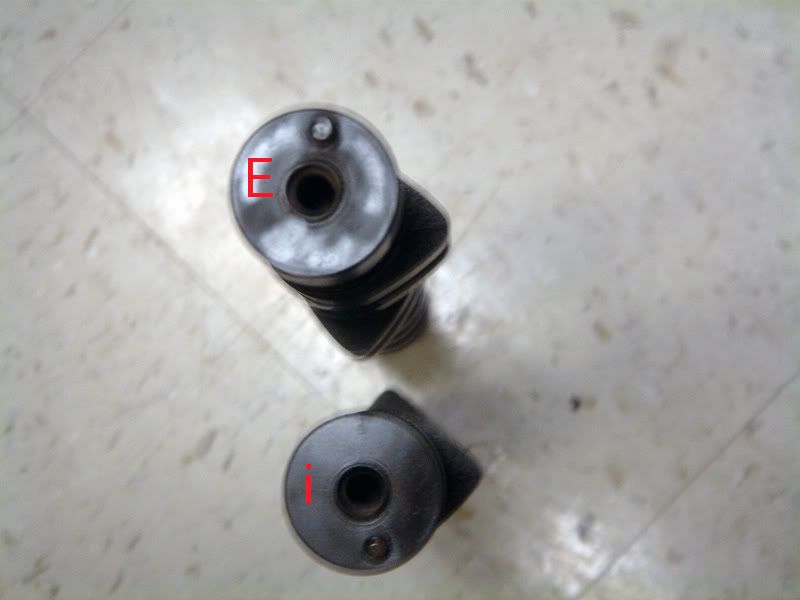 Alright, so whatever, let's just slam the exhaust cam into the intake side and get this ***** over with! Well, hold on a sec...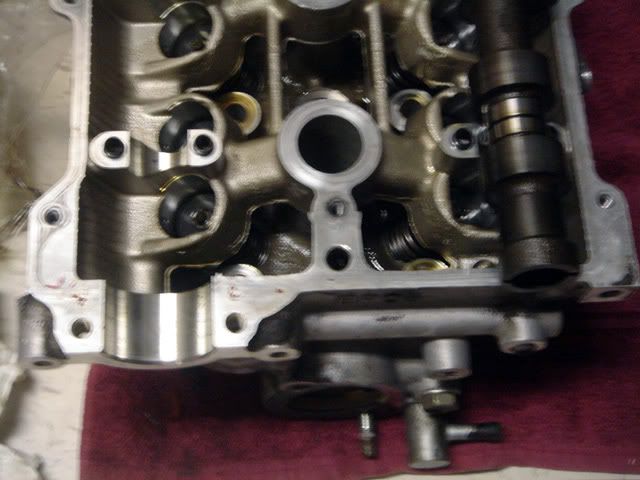 there's a clerance issue on the intake side because the exhaust cam is longer than the intake one. It has a little ****wad thing on the end of it so it can output to the CAS.
so, when you put it in place, you end up with a clerance issue like so: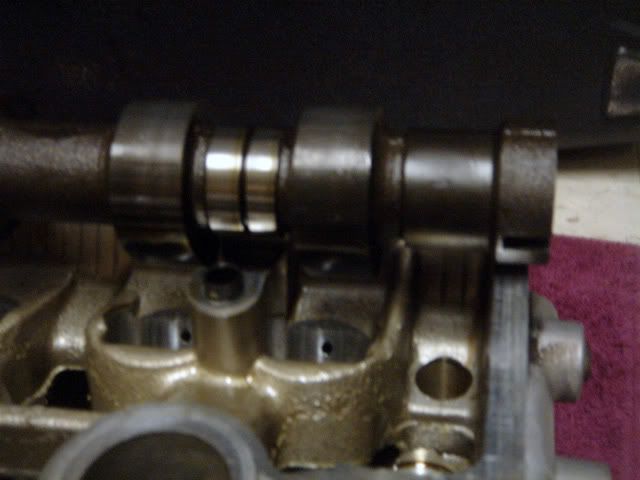 the next step is to cut that part off of the cam. I'm taking my cam to a machine shop to get it cut totally level, as to not throw off the balance of the cam. I doubt it matters that much though, i know a guy who did this mod with a hacksaw, lol. Either way, I'll update this as soon as I get it cut, then I'll show you how to get it timed correctly!