ok well i dont really have a whole bunch of pics but i can give a story. I got my car back in 2006 for 7k before being raped by finance charges. When i got the car it had a torn black top and the dealership said they would replace it. Well they tried to back out on the deal BUT i had them on a recording saying they were going to fix it. so therefore they had to fix it, thats how i got that tanned top. it took somewhere around 3 to 4 months to get the top replaced so i was just happy to have a top that wasnt torn anymore. so from there i just drove it, much like i do now. In 2007 i had a little JDM accident which involved me hitting a honda that was driven by a old Jap lady. Now the reason i hit her is because she decided to stop in the acceleration lane with no traffic anywhere but me and her. She was nice about it though, we called the cops but no reports were filed. Her son came down and we agreed upon that, he kinda had pitty on me because i am a college student and he was an insurance agent and knew how much insurance could go up from this. So we agreed that i would just pay out of pocket to have her car repaired, still havent heard from them to this date.
pre-JDM accident
silky smooth bumper
ok now post-JDM accident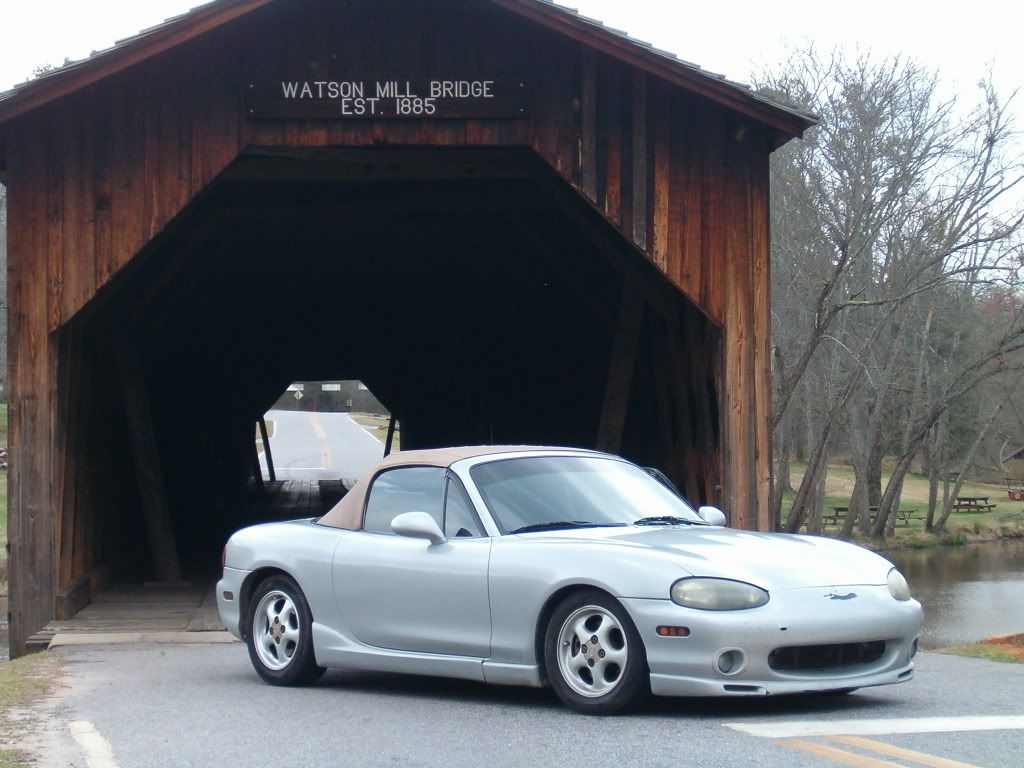 if you notice the big black spot, thats paint missing and the smaller black spot is bumper missing.
Ok so anyways back on to the history
when i got the car it had these monstrously horridly weighing 17" rims, which i wanted no part of. they came in at 46.5 lbs with rim and tire, now we all know that **** had to go. i nicely upgrade to some stock 14" that are on my car now. for those that wonder if rims make a difference i can sum it up in 2 words, THEY DO. So basically thats how my car sits up to now. im slowly working on a diy turbo system. id like to have went with something like a t3 or even a t4(im not really an autox) but i got a t25 for free so thats what im going to use. I also have the BOV and an intercooler, both also free :) oh and did i mention i think my transmission is starting to go bad? yea it grinds a little more than i like. Im going to see how it does with a fluid change. and it also has a flyin miata muffler courtesy of who ever owned the car before me. so there ya go any questions just ask and now some pics.
Heavy rims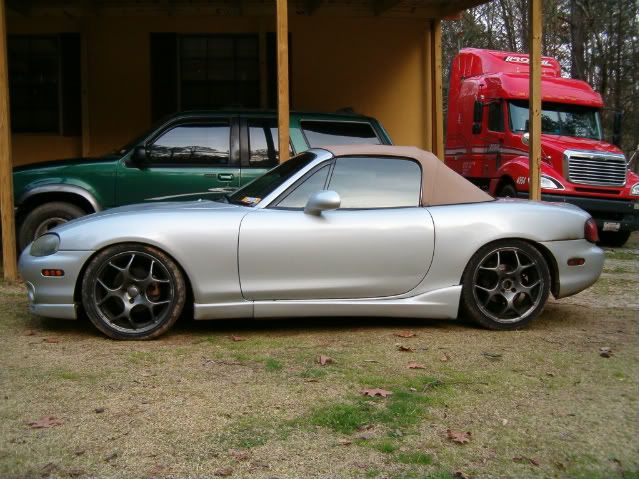 engine bay( i really hate my intake)
upgraded rims(lighter)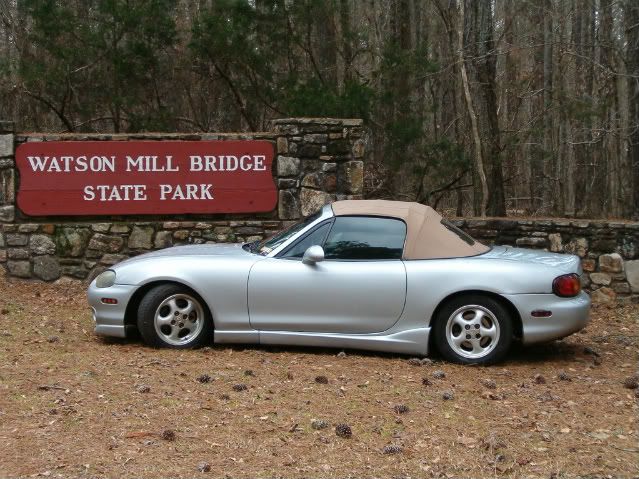 turbo
EDIT: was a T25, but that wont fully satisfy, so I'm just going with the biggun right off the bat, and not my exact turbo just a pic of a gt35r
BOV