I picked up my S2K in the beginning of Nov. 2007 and I haven't looked back since. :D
I originally bought the car stock besides a K&N intake but that came off within the first week of owning the car and replaced with an OEM unit.
After owning the car just a couple months, I had installed a set of Neuspeed springs. I got them for cheap along with reducing the wheel gap.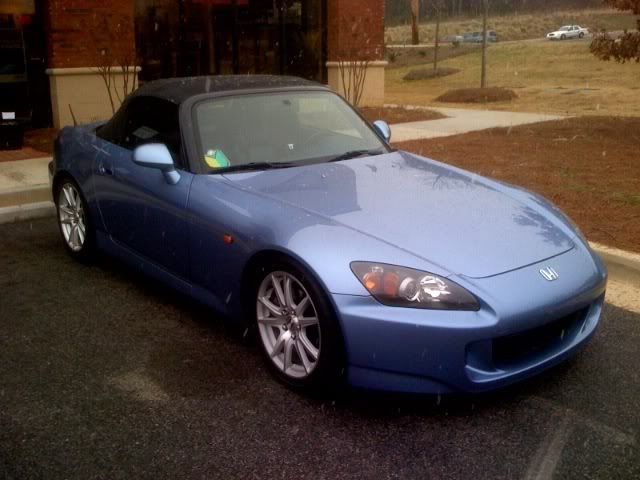 Couple weeks later, I purchased a set of Volk GT-N wheels. An Invidia V2 exhaust was put on as well.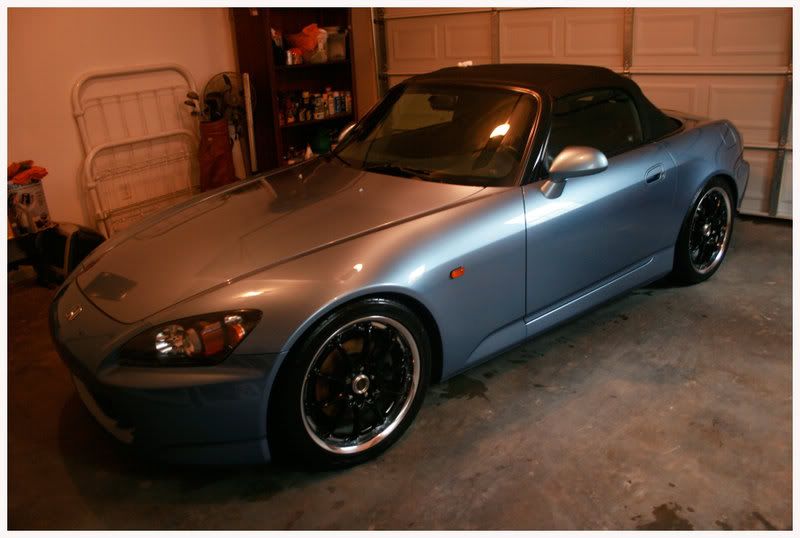 After having the wheels on the car for about a month or so, I realized they just didn't go with my car too well. They were too big for my taste. I sold those and put on a set of AP1 wheels just to get me by. At this time, the Invidia exhaust came off due to all the drone it produced. It was hard to hold a conversation inside the cabin even with the top/windows up.

End of April, I installed a set of Advan RG1's. They are one of three sets in the nation in these specs. Zeal B6's coilovers were installed around the same time frame as well. This is my fav. setup so far! :cool: