Well, I figure I might as well make one of these too.
After a couple of months of looking at new Miatas, I came across one I knew I had to have. The car was a 2002 SE Titanium, a Miata i've wanted since I saw one back in 2003. It had a few modifications done to it already, but they were the kinda of things that I would want i na car so it didn't bother me. After talking to the owner and figuring out he was probably the best kind of owner/sell you can find. All of the essential parts seemed to be the best of the best.... FMII turbo kit with the Hydra and 2560, Ohlins suspension, rollbar, wheels, harnesses, large raidator, and some other small details that just fit very well. After striking up a final price, Jenn and I were on our way to Va to pick it up.
Here is how she sat as I bought her...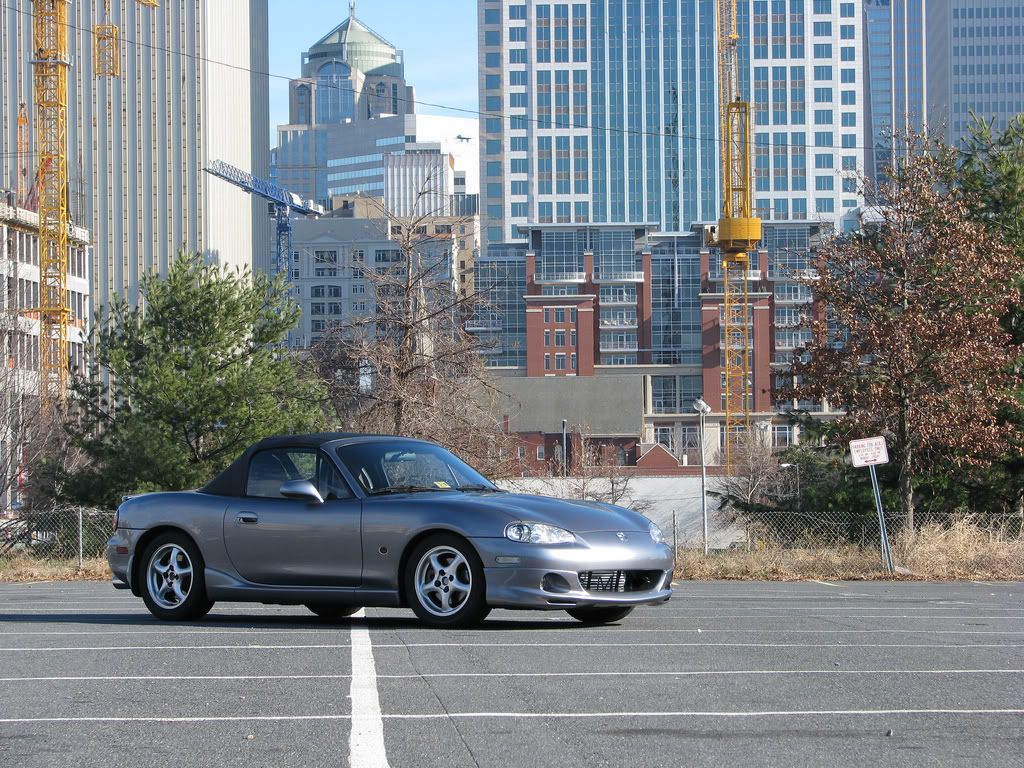 And jsut a few days later, the new owner came down from Maryland to buy my 99. I took the opportunity to take a picture of 3 boosted Miatas in my drive way.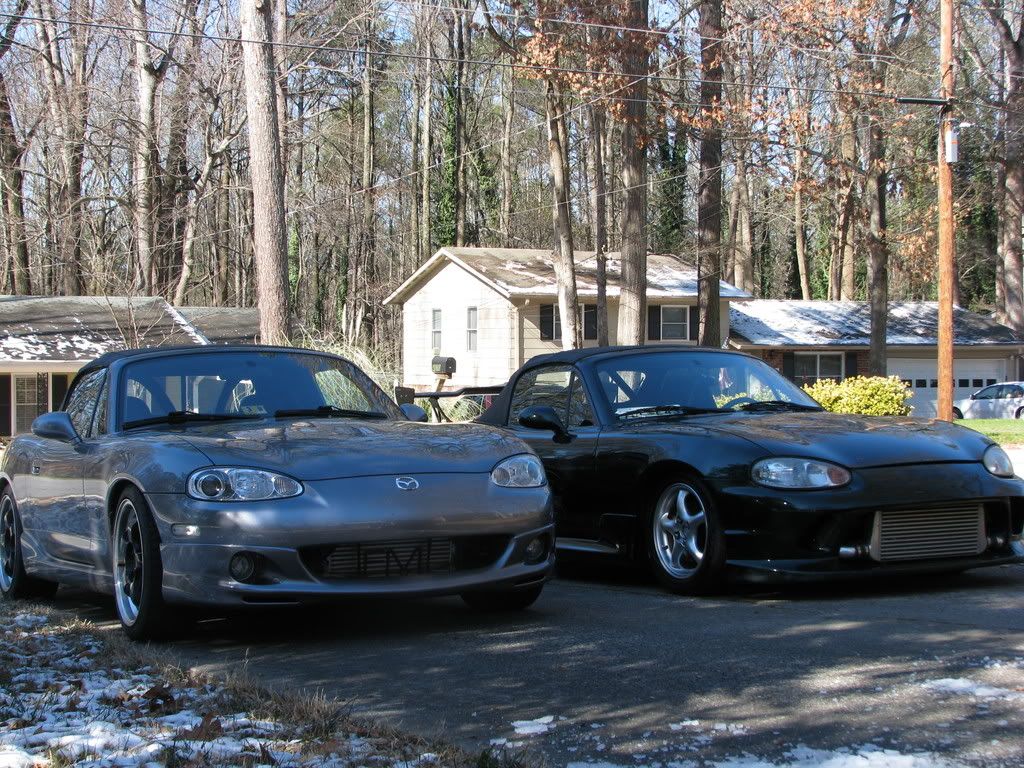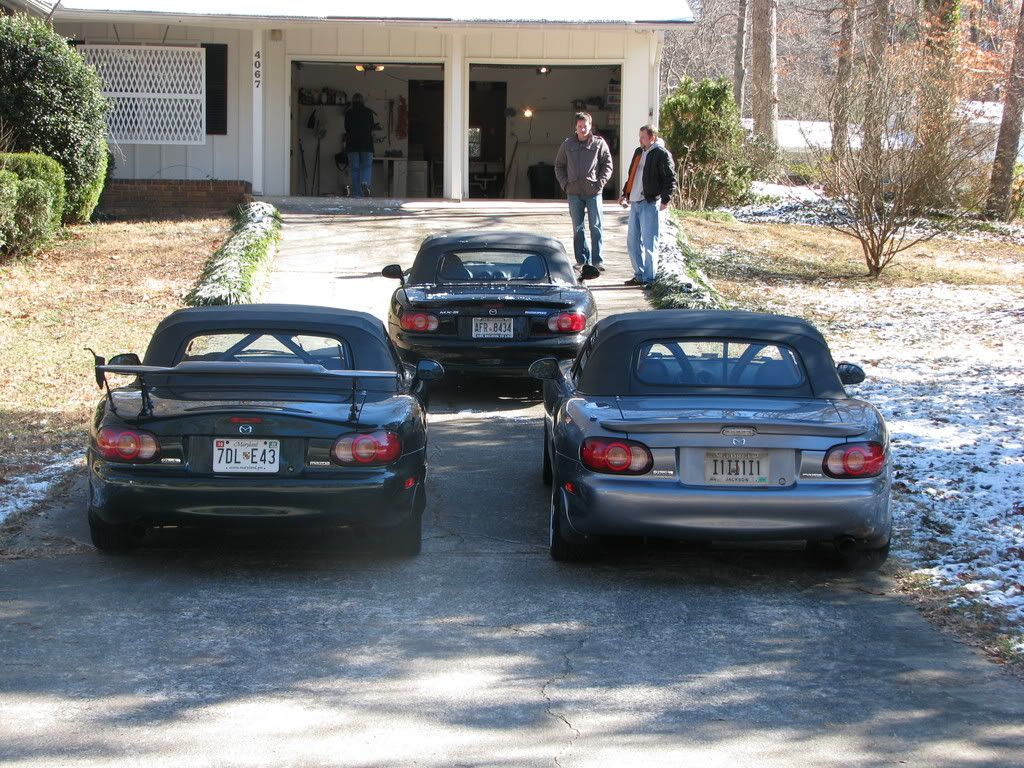 It didn't take me long to get the Garage Vary bumper, Mazdaspeed headlights and Rotas on the car to give it my personal touch on the outside.
But there was one thing I didn't particularly care for about the 02 SE anymore - the saddle brown interior. I don't mind the color, but it was the leather that had to go.
So out with the brown and in with the blue. The seats came from a 10th Anniversary Edition and the brown door panel inserts were replaced with blue ones the originally came in the 03 Sinshen Edition... but I had to order these particular ones from the dealership.
...and some random shots for now (some from Jenn :) ).
[hr]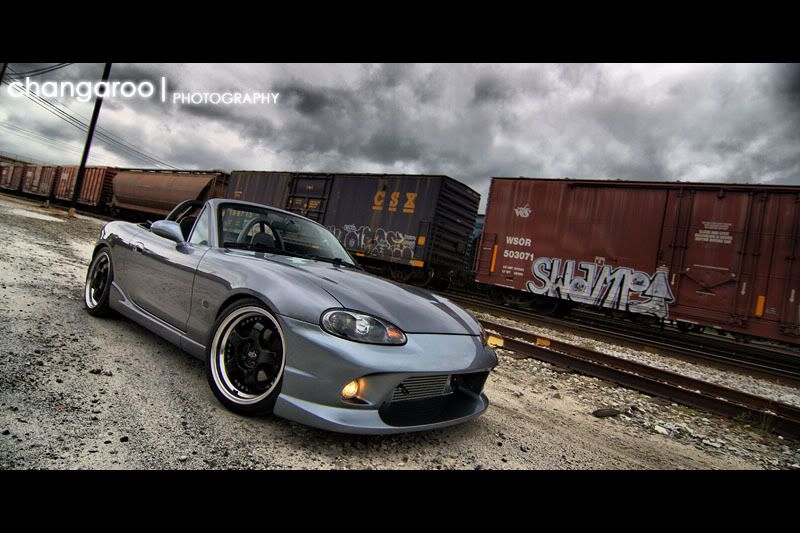 And a few trackday shots compliments of Jenn :)