My vehicular history has been quite short, and not all good. Unlike some people I know (roadster :D) I do not swap cars very often.
My whole driving experience started with a 1994 S10 Vortec V6 Single Cab. I promptly totaled the shiit out of it (along w/ my victims S10) 6 months after I took ownership in 1998.
(Pics of the S10 forthcoming, as soon as I can scan them in)
My next vehicle was a 1990 Chrysler LeBaron 4 door V6. Black w/ Blood Red Velvet Interior I bought for $1000 bucks in mid '98. I did not really have any reason to do a "photoshoot" with this p.o.s. but I'll see If I can snag pics of her.
I sold the LeBaron in 2000 for more reliable transport to commute to UGA.
In comes the brand-spankin' new 2000 Civic Ex Coupe. This was my first, and most likely my last 4 cylinder vehicle. At the time, I was not "into" cars, so I snagged an Auto b/c I'm lazy (this is one of my greatest regreats in life).
Only Mod..Tinted the Windows.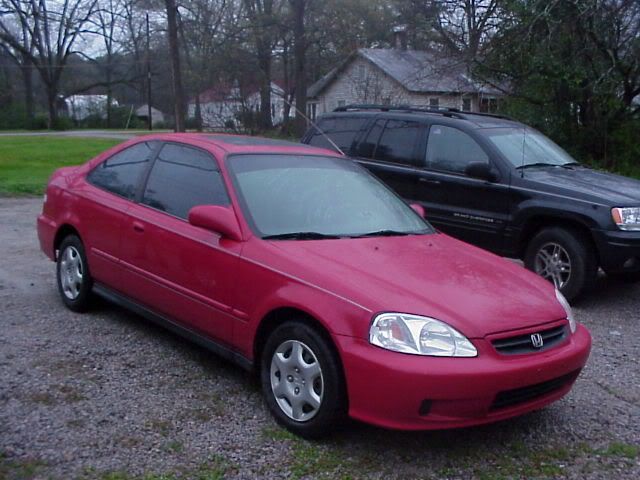 Not long after this picture, I started to tastefully rice-out the civic.
(Damn, pcitures to come, My jump drive is at home...yes, epic failure, I know!):violin:
I kept the Civic for 8 solid years, racking up 217,072k miles before she decided to explode on my way to work one morning, where I have no cell service no less.
Enter my new 2005 Honda Accord V6 6spd Coupe.
I picked her up back in May.
These were taken a few days within a few days of having her at Road Atlanta.
Turn 2-4 Area:
Same Spot: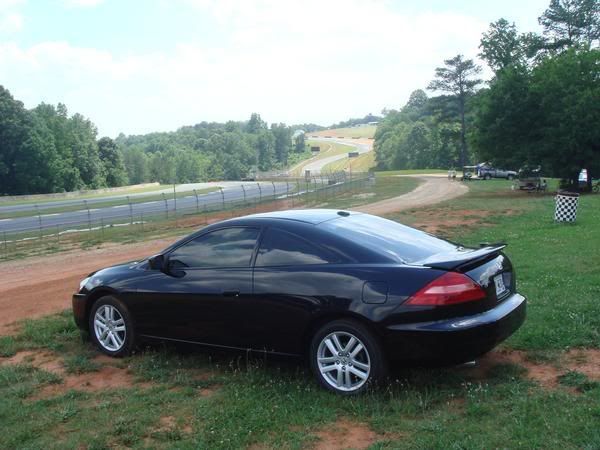 Next to the Suzuki Bridge: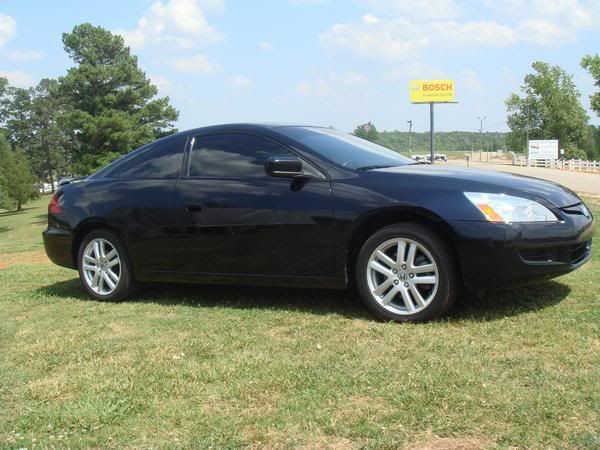 The only real modification I have in mind is to switch over to the HFP Suspension.