So, I am moving and I have a pile of miata parts, mostly for NA, that will end up in the trash unless someone wants them.
Broken front lip that could be repaired and made into Trap style lip
All suspension A arms front and rear
Aftermarket rear finish panel in useable condition
Box of Prothane polyurethane front suspension bushings brands new.
FM rear sway bar with poly bushings
Tons of plastic interior parts
Enthuza dual exhaust WITH carbon fiber Rats Back rear lip.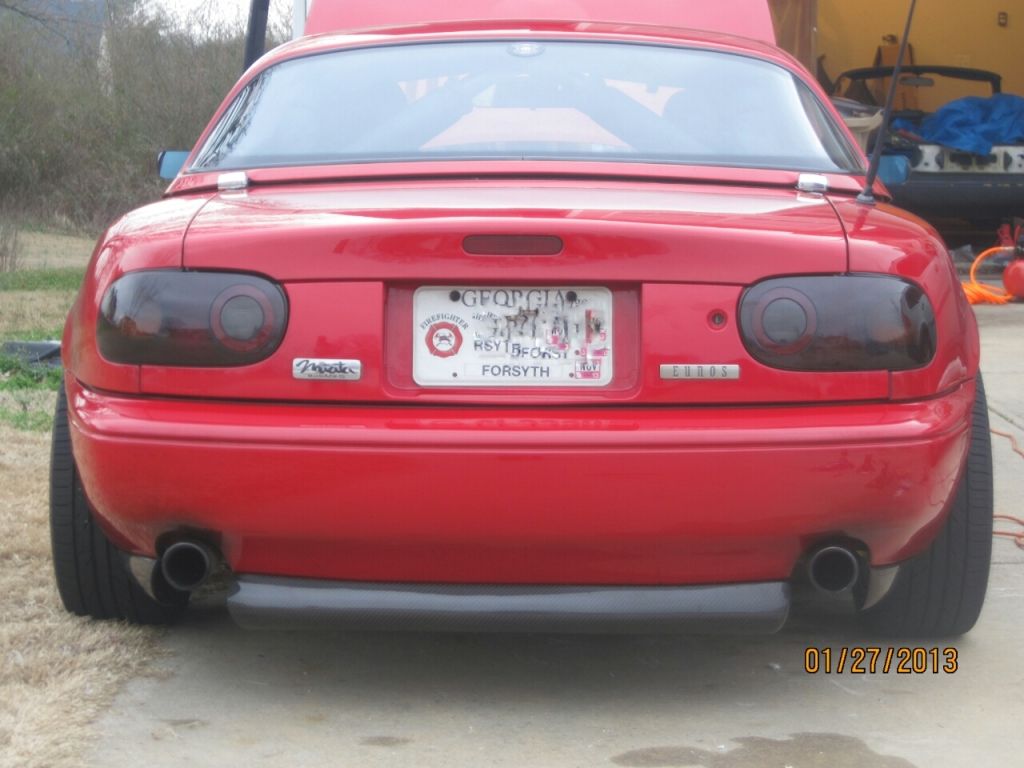 I have those tail lights pictured also.
Also have a set of TSi's.
Set of tan mats and door cards.
Custom 1.6L oversized intake plenum
I'm sure I'm forgetting some items and I may add to it as I come across things in my garage.
No reasonable offers refused.
Feel free to contact me by PM or at
[email protected]