Righto, they're designed to fit nicely in the little window's beneath the windscreen. There is one for each side, with the Miata outline both facing towards the front of the car.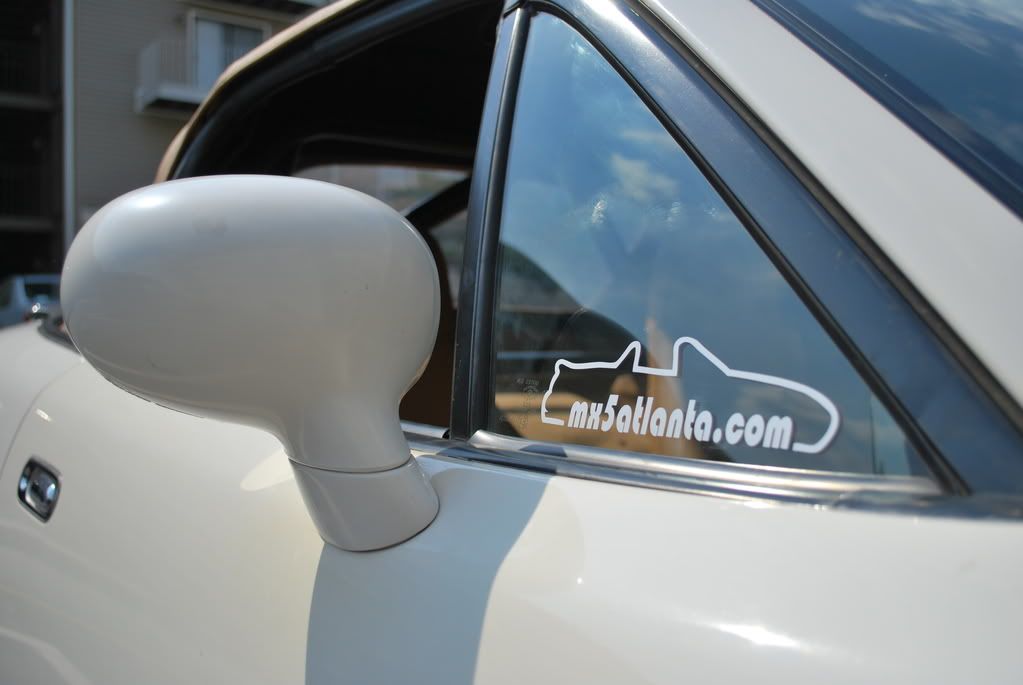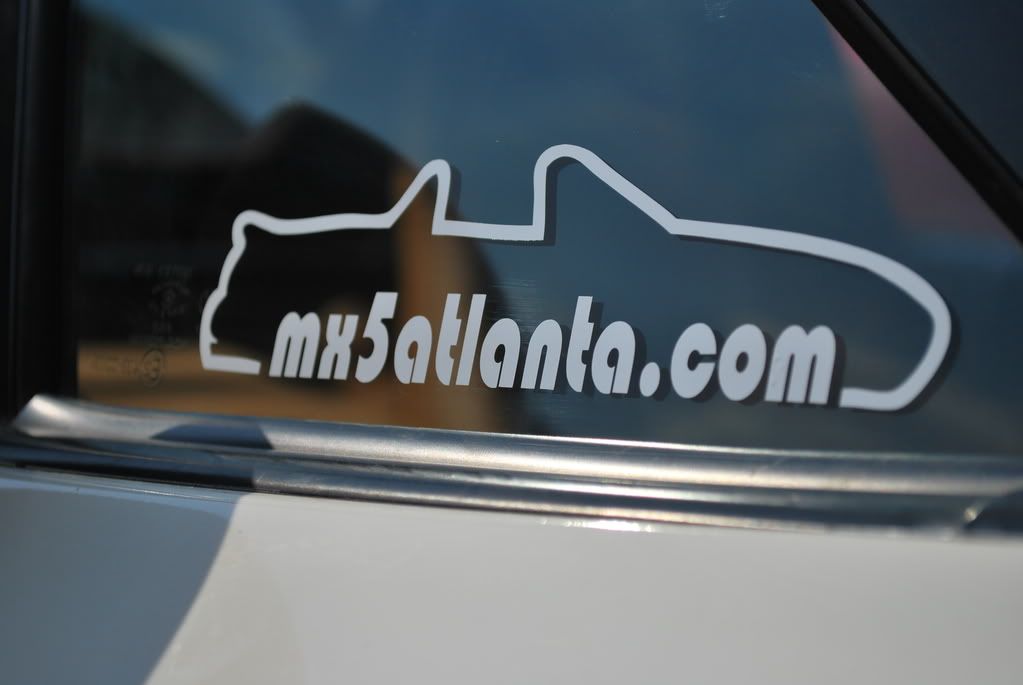 I'm looking at $5 a pair which seems really well priced compared to all other car club stickers. You can either pick them up at a car meet/autox/etc of some sort or I can mail them to you once I get some stamps and envelopes in.
You can pay with cash or paypal. It's all good. My paypal is
jackdmaddox at comcast.net
Once I start seeing money to appear I'll start sending them out. Be sure to include your address on paypal or in a private message. If you want to buy several pairs send me a private message and I'll try and reduce the price even more.
Your loving admin
-Jack
Great looking stickers. More people need to buy them, I dropped a bunch of my own cash to get these made!
$4 for a pair in person and $5 for a pair shipped!