ORDERED - ETA: Friday

Ok, I found a promising printer today. She claims that the hot silk print (I think that's what it was called) should last the lifetime of the shirt. With that being said. We're looking at a black shirt with this design on the back:
And the club logo on the chest.


For sizes Small to XL we're looking at $22 shipped a t-shirt. And $15 for the second shirt with free shipping.
I'm going to work out shipping asap because I've never had to deal with shipping shirts before!
Ok, I was planning on doing cash for some of you but I simply can't front all the necessary money to make that happen. I'm gonna get the first run done this Monday and should have them for the Tech meet. So I'm going to need everyone to please paypal me their orders.
So quantities and sizes please!
Order list:
F33tMx5 (FREE)
MeFryRice (S+M) (PAID)
ericsbestshot (L) (Tech Day) (PAID)
blk95R (M) (PAID)
rotornut (M) (blue/grey preferred) (Tech Day) (PAID)
lagunaroadster (S+L) (grey preferred) (PAID)
lance (L x2) (PAID)
matredd (M) (grey preferred) (PAID)
synthmob (XL) (PAID)
johnnyC (S (Grey) +L (Black)) (PAID)
BFH Miata (L) (PAID)
We Bad (XL x2) (PAID)
Roadster (M x2) (1 Grey 1 Black) (PAID)
wonton (M x2) (Grey) (Tech Day) (PAID)
N3V (S) (Tech Day) (PAID)
Deerock (M) (Tech Day)
metalman (XL) (Tech Day)
[IMG]file:///G:/DCIM/100NCD60/DSC_0891.JPG[/IMG]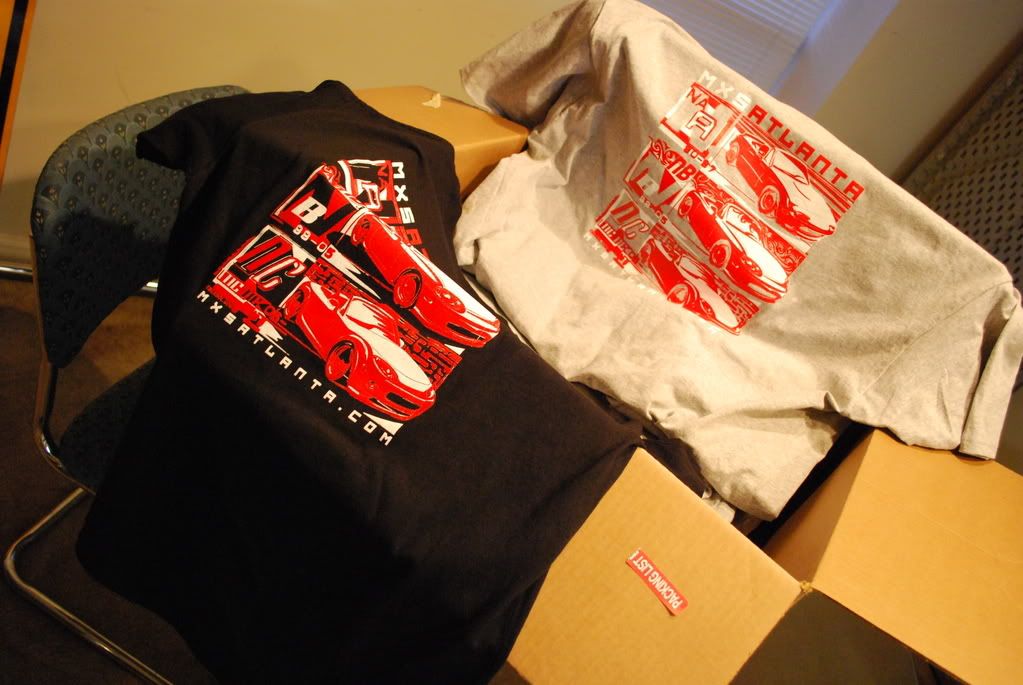 Next Batch:
amaff (L)
nickt93 (M)
MOD_Scotty (XXL)
leadfoot (XXL)
b1rider (XL) (grey preferred)
simontibbett (L)
Oblio (XL)
silver280zx (L x2)
Me
Be sure to include your username on here so I can keep track of your orders.