I made a couple of these for roadsterdrift people, and I'm getting pretty good at it:
the first one I made for my own car: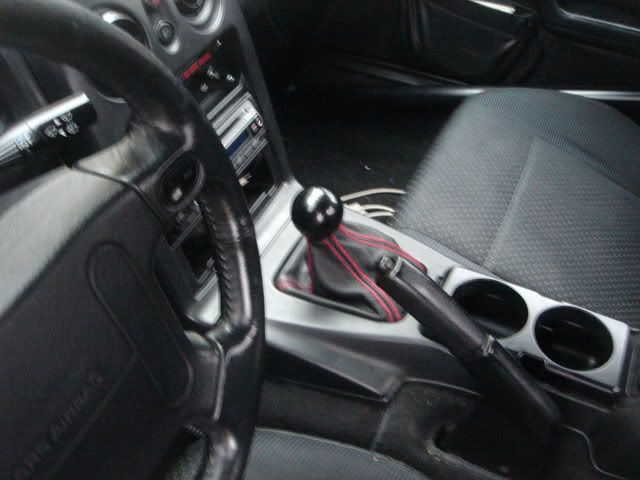 Another one with black top stitching. The pictures don't do them justice, its really nice quality leather.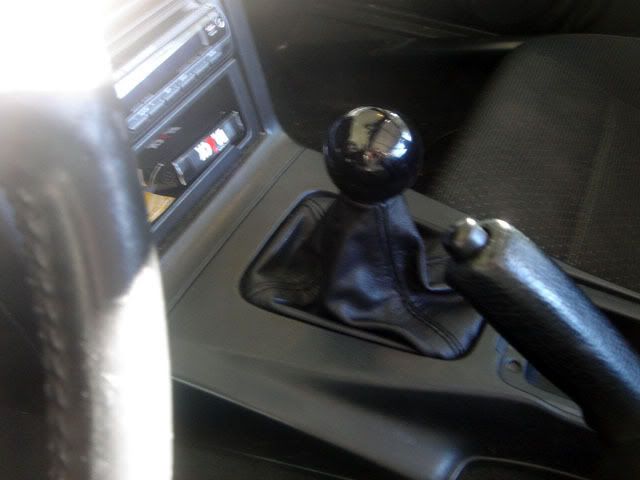 I still have a bunch of leather left, so I could make a few more if people want them! I can do pretty much any color of top stitching, and if I got enough requests for other colors of leather (namely tan) I could do that too.
I did them on rd.com for $30 shipped, but its just too much work because the stitching has to be done by hand, and I also reinforce the seams on the inside. I'll do the first one for $40 shipped, then $45, then $50 shipped for any others.
$40 shipped X
$45 shipped
$50 shipped
Edit: Price is now $45 shipped for one more order, then it moves to $50 shipped.
I also made one out of fake burberry fabric for someone, it looked pretty sweet, I don't have a pic of it though. I could do a lot cheaper for one of those, like $20 shipped. They're kinda thin though, but it totally works. I have a **** ton of that fabric left.